Competence under one roof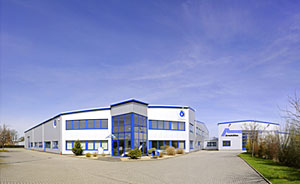 The name Arnskötter stands for a future-oriented, medium-sized company which deals with the construction of machines and special machines as well as mechanical processing. We commit ourselves to offer you precise quality and optimum flexibility with our long-term experience and the newest manufacturing capacities. A qualified team will gladly attend to your individual needs.
CNC technology
Arnskötter has been a competent and reliable partner in the fitting industry for over 20 years and its focus lies in the production of switch balls. The tightest manufacturing tolerances which are precise with no compromises guarantee absolute containment security. Specially made and high-gloss polished surfaces with a surface roughness in the µ area enable our products to be used in plants with a high quality. More about CNC technology
Machine construction
Starts with project planning according to your needs and carries on with detailed planning up to the production – our integrated construction of tools and machines enables the manufacturing of components and structural components which are completely according to your requirements. More about machine construction
Drive engineering
We manufacture V-belt pulleys, Poly-V belt pulleys and special discs for drive engineering with the highest requirements and for solutions to individual problems. More about drive engineering
Flexibility
We will re-mark tools in the course of the processing on request for you and will provide them with a Technical Inspection Authority (TÜV) re-marking certificate. We are also able to work with special tools such as titanium and hastelloy. In terms of machines, we are able to process sizes from NW 20 to NW 300.
Quality
We take great care in ensuring that we provide you with sustainable quality in accordance with the guidelines of DIN EN ISO 9001. Permanent procedures of quality assurance accompany all work pieces from the first steps of processing to the shipment. The newest measurement systems are used for this. Read more about our quality assurance procedures.